Top-Rated Furnace Services in Rhode Island & Southeast MA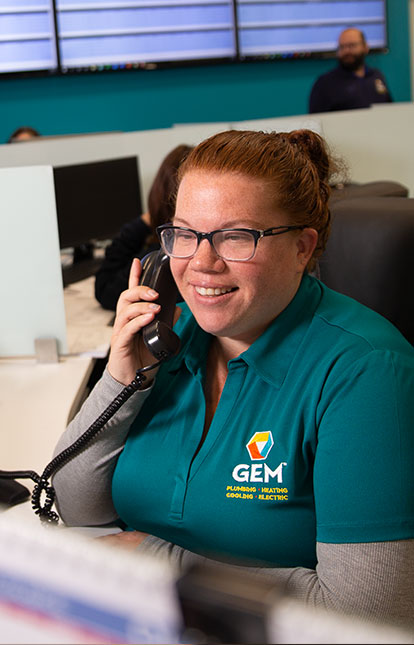 Questions? We're Here to Help!
Quality, Friendly Service in Southern New England
Emergency Repairs & Free Estimates on New Furnaces
Forced air furnaces are the most traditional heating systems. They use ducts and vents to move warm air through your home. Forced air furnaces are also called central air systems when they're connected to AC equipment. In the winter, furnaces heat air that's distributed through your home using the ducts in your walls. The air is "forced" through the ducts, which is why they call it a forced air system.
If you're thinking about putting in a new forced air system, consider how much you're willing to spend and what your priorities are. Different systems come with different trade-offs, such as noise level, energy efficiency, comfort level, and overall convenience.
If you have issues with your furnace, call GEM Plumbing & Heating today.
Types of Furnaces
The furnaces that provide heat to forced air systems come in different models depending on where they'll be installed.
"Upflow" furnaces, installed in your basement, use natural convection to move warm air through your home. Warm air rises, so by putting your furnace in the basement, the warm air produced by the furnace moves naturally upward.
A "downflow" furnace, typically installed in the attic, pushes warm air downward into your home. It can be less efficient since warm air naturally wants to rise.
A horizontal furnace lies on its side and can be installed in tighter spaces. Horizontal furnaces pull cool air in from one side and push warm air out the other.
Furnace Maintenance & Tune-Ups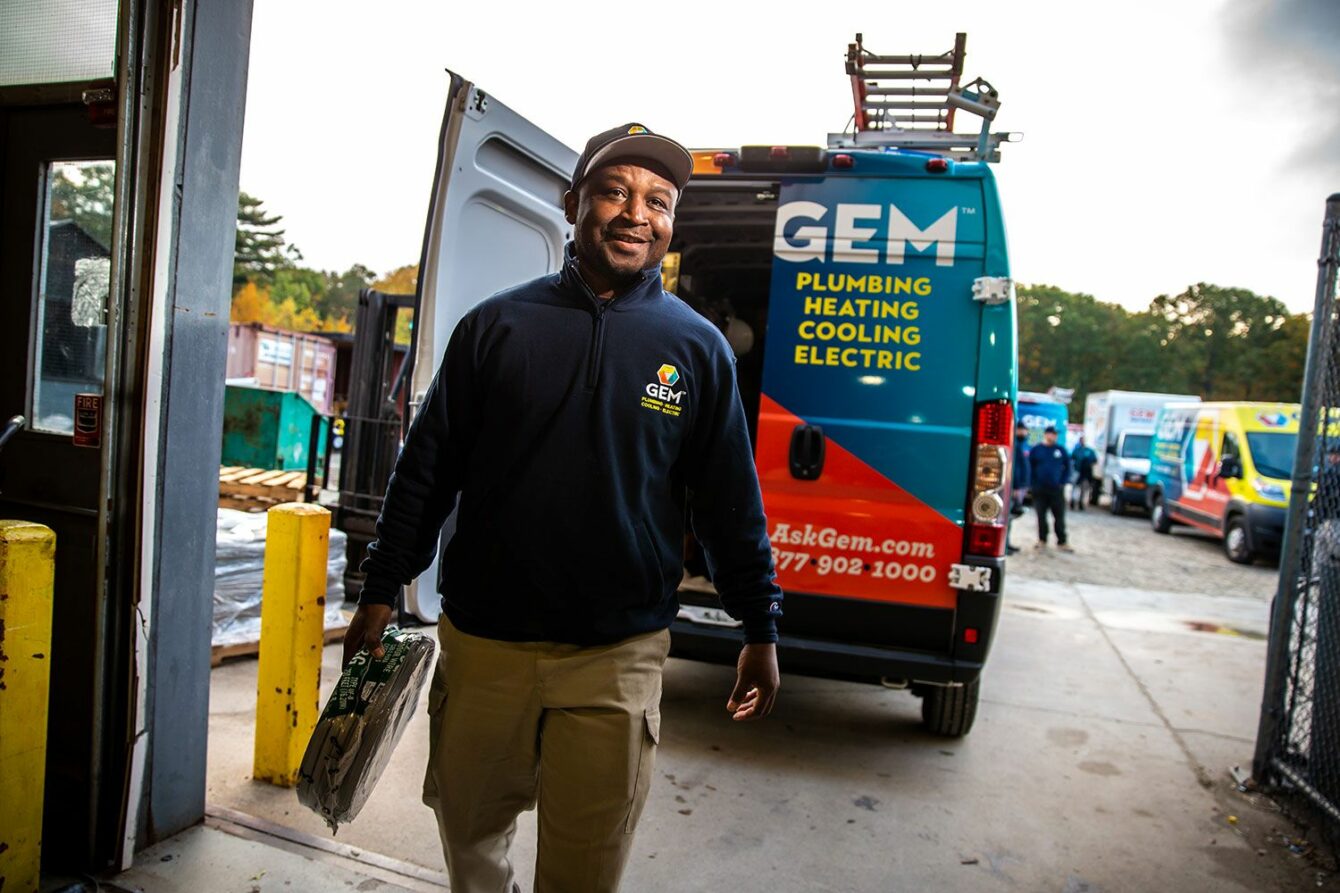 GEM's licensed team members are experts at maintaining your furnace. To keep your furnace working well for many years, we recommend having your it tuned up once a year.
When you have a GEM technician come to your home to tune up your furnace, you can expect us to:
Clean and inspect your furnace, checking the operation of the full system
Test your condensate pump and inspect the blower motor and housing
Inspect gas lines and connections at the furnace, gas valve, and burner
Check high limit and adjust if needed
Check temperature rise — how well it heats — and adjust as needed
Inspect burner ignition system and assembly
Inspect and clean the flame sensor
Check and adjust manifold gas pressure as needed
Inspect heat exchanger for soot, corrosion, cracks, and deformities
Inspect wires and electrical assembly for loose connections and corrosion
Inspect flues and venting for blocks and leaks; test to ensure clear airflow
Test all electrical, safety circuits, and controls for proper operation
Test and adjust furnace to improve operation and efficiency
Check carbon monoxide emission levels
Change filter and humidifier pads as needed
Common Furnace Problems We Can Address
When the cold weather hits, we all know how important it is to have a working furnace. If you're experiencing any of these issues, call GEM to get your furnace checked out.
You Smell a Gas Odor
If you smell gas, you could have a gas leak — a serious and potentially dangerous problem.
Turn off your gas, leave the house, and call a professional right away.
Your Pilot Light Won't Stay Lit
If your pilot light won't stay lit, the thermocouple could be loose or faulty.
The pilot could be clogged.
The pilot's flame may be set too low.
The safety valve could be defective.
The Air From Your Furnace IsN't Warm Enough
If your furnace turns on and produces some warmth, but not enough to heat your whole house, the problem could be with your furnace or with how heat is moving through your home.
Make sure nothing is blocking your vents.
Check that the thermostat is in "heat" mode.
If your home still isn't warm, call GEM to take a look at your furnace.
Your Furnace Won't Turn on
If your furnace won't turn on at all, the problem could be with your thermostat or your electrical circuit breaker.
Try resetting both your thermostat and the circuit breaker.
If your furnace still won't turn on, GEM's team can come locate and fix the problem.
Your Furnace Cycles On and Off Often
This is often caused by an improperly sized system or by your thermostat.
Try resetting or replacing your thermostat, or have a GEM technician adjust the settings on your furnace.
There's No Air Blowing From Your Furnace
If your furnace is turned on and heating but the air isn't moving, you probably have a broken belt between your furnace motor and the blower.
GEM's technicians can replace the belt quickly and easily to get your furnace up and running again.
No matter the furnace issue, our team is here to help, 24 hours a day, seven days a week.
Call GEM at (833) 222-2953 to schedule your furnace repair today. 
Learn more about other HVAC systems.
Ready To Talk to a Home Services Specialist?