Plumbing Replacements & Installation in New England
Whether you need to replace a toilet, install a new water heater, or remodel your kitchen or bathroom, GEM is ready to help with a range of plumbing replacements and installations.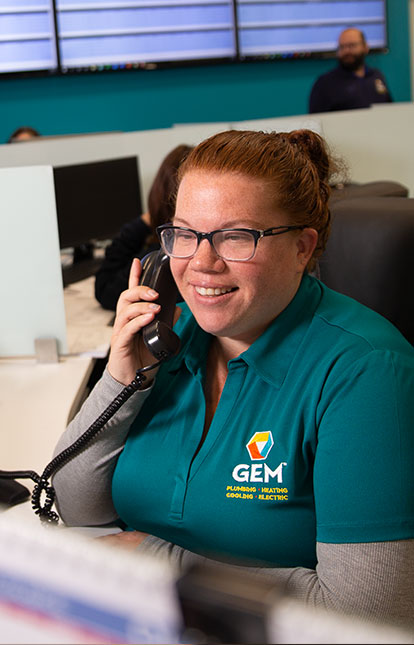 Questions? We're Here to Help!
Quality, Friendly Service in Southern New England
GEM's expert plumbers can help you identify the right solution for your home, source new fixtures and equipment, and manage your installation with the least disruption to your life, leaving your home as clean as we found it.
Part of what makes GEM special is that we are an all-in-one shop, so if your bathroom remodel requires a new exhaust fan or you need to add electrical capacity to support your new dishwasher, GEM sends our own highly-skilled technicians to complete the non-plumbing parts of your job.
Installation Services We Provide Include:
New appliance hook ups for water, gas, and electrical
Well pumps, sump pumps, and septic systems
Got more plumbing specific questions? We might already have the answer.
Special Financing Available Every Day!
Call GEM today at (833) 222-2953 for all your plumbing replacements and installations.
Ready To Talk to a Home Services Specialist?