Heat Pump Installation & Repair in RI & MA
GEM cooling experts bring the highest quality comfort and cooling into your home.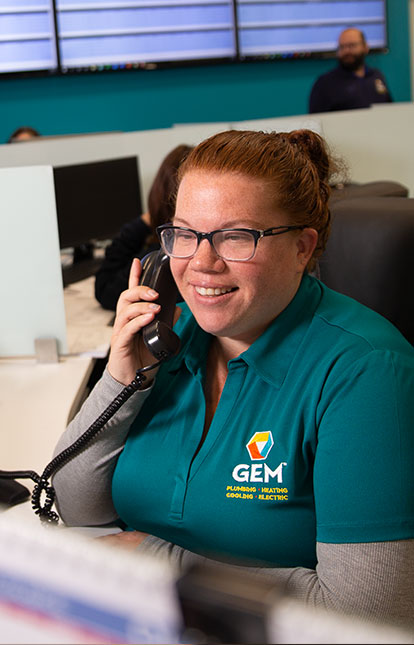 Questions? We're Here to Help!
Quality, Friendly Service in Southern New England
Heat & Cool Your Home With One HVAC Unit
High-efficiency heat pumps are an energy-efficient alternative to furnaces and air conditioners. They use electricity to move heat from a cool space to a warm space, making the cool space cooler and the warm space warmer.
Heat pumps can cool your home as well as heat it by pumping heat out of your home in the summer and into it in the winter. Today's high-efficiency systems can reduce your energy costs by nearly 50% compared to traditional furnaces and boilers.
There Are 3 Types of Heat Pumps:
Air-to-Air: Transfer heat or cooling from the outside air
Water Source: Transfer heat or cooling from a water source
Geothermal: Transfer heat or cooling from the ground
High-efficiency systems are also great at dehumidifying your home, so you use less energy and get more cooling comfort in summer months. For homes without ducts, ductless air-source heat pumps are also available — ask for a mini-split heat pump.
What Makes Heat Pumps So Efficient?
Standard air conditioning compressors only operate at one speed, so no matter how much heating or cooling your home needs, your equipment is working as hard as it would during really hot or cold days.
Heat pumps have two-speed compressors, so on moderate days, they don't work as hard — or use as much energy — as traditional systems.
If you're ready to install a heat pump in your home or need service on an existing heat pump, call GEM today at (833) 222-2953!
Take a look at other heating and cooling systems installed by Gem.
Ready To Talk to a Home Services Specialist?