GEM Plumbing & Heating In The Local Community
GEM is committed to serving the local community with both excellent service and by supporting community initiatives.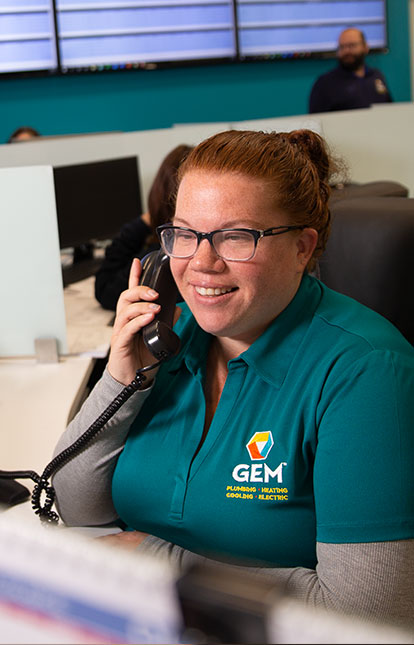 Questions? We're Here to Help!
Quality, Friendly Service in Southern New England
From raising awareness for breast cancer to providing trade education, helping our local community has been a top priority at GEM since our founding in 1949, and we take great pride in the work that we do in our local communities.
Learn More About The Work We Do To Have An Impact On Our Community Below:
Gloria Gemma Breast Cancer Resource Foundation
We support breast cancer education, awareness, and funding for critical breast health programs in our local community. Our contributions, a combination of cash and in-kind, are made through our very own Gloria Gemma Breast Cancer Resource Foundation.
In loving memory and honor of matriarch Gloria Gemma, who lost her fight with breast cancer in 2002, the Gemma Family established the Gloria Gemma Breast Cancer Resource Foundation, a 501 @ 3 tax-exempt organization, in 2004. As the Founding Sponsor, we are proud to be committed to the fight against breast cancer.
Gloria Gemma was a devout woman who instilled in her children strong family values and the importance of helping others in need. The emphasis on that importance has acted and continues to act, as the foundation of who we are at GEM. What started out as a one-stop-shop website of resources and information grew into an organization that provides over twenty holistic programs designed to heal mind, body, and spirit.
In 2008, the Foundation opened its Resource and Wellness Center, and Gloria's eldest daughter, Maria Gemma-Corcelli, was named the Executive Director. Through the tireless efforts of Maria and her dedicated staff, the Foundation has developed and implemented many free, holistic programs and services for people living with breast cancer.
We are proud to be highly involved in the Gloria Gemma's Flames of Hope event in our community, through assisting with volunteer recruitment, setup, and donations. Learn more about this event, and how you can get involved, here.
Partnership With McAuley Ministries
As of 2014, we are partners with McAuley Ministries, benefitting the most vulnerable members of our community. McAuley Ministries is an independent nonprofit 501c3 organization sponsored by the Sisters of Mercy Northeast Community. Rooted in the ideals of its founder, Catherine McAuley, the organization provides the basic needs of food, shelter, clothing, health services, emotional support and guidance, and respect for the most vulnerable in the community through its core values of Hospitality, Compassion, and Dignity.
Support from the community is critical to McAuley Ministries' ability to deliver a wide range of services available through each of its distinct ministry programs:
Located in Providence, McAuley House is the organization's meal site and social service center where nearly 300 breakfast, lunch, and take-away meals are served each day. The House's Social Service team also offers various forms of assistance to help clients pay their rent, buy medication, find transportation, and connect with other resources for housing, employment, and mental health services.
McAuley Village
McAuley Village is a two-year transitional living program for homeless mothers and their children, designed to help them get back on their feet and move forward. Through the Village, mothers meet regularly with staff and participate in a number of on-site programs, including GED classes, life-skills training, and workforce development.
The Warde-Robe
The Warde-robe is McAuley Ministries' volunteer-supported thrift store in Central Falls that offers quality, used clothing and household goods to those in need. The store's customers are working families from Central Falls, Pawtucket, and Cumberland who seek necessities at an affordable price.
Our Involvement
The GEM Cares: 12 Days of Christmas Campaign for McAuley House is held every holiday season. The campaign was launched to match new donations to McAuley House during the Christmas season.
We are also highly involved with this organization through the roll that we have played and continue to, play in the MacAuley House Easter Hop-a-long. Through this campaign, children are provided shoes, bags full of toys, coloring books, and games, on behalf of GEM. We have also donated backpacks and school supplies to all of the children at the McAuley House, which were passed out by our very own at the McAuley House Back-to-School Cookout. Our contributions also consisted of providing for the event, through supplying the DJ and serving food to the children.
The funding that we contribute to McAuley goes toward providing meals, clothing, gifts, and personal care items to those who need them most. We are both proud and humbled to be part of such a meaningful partnership.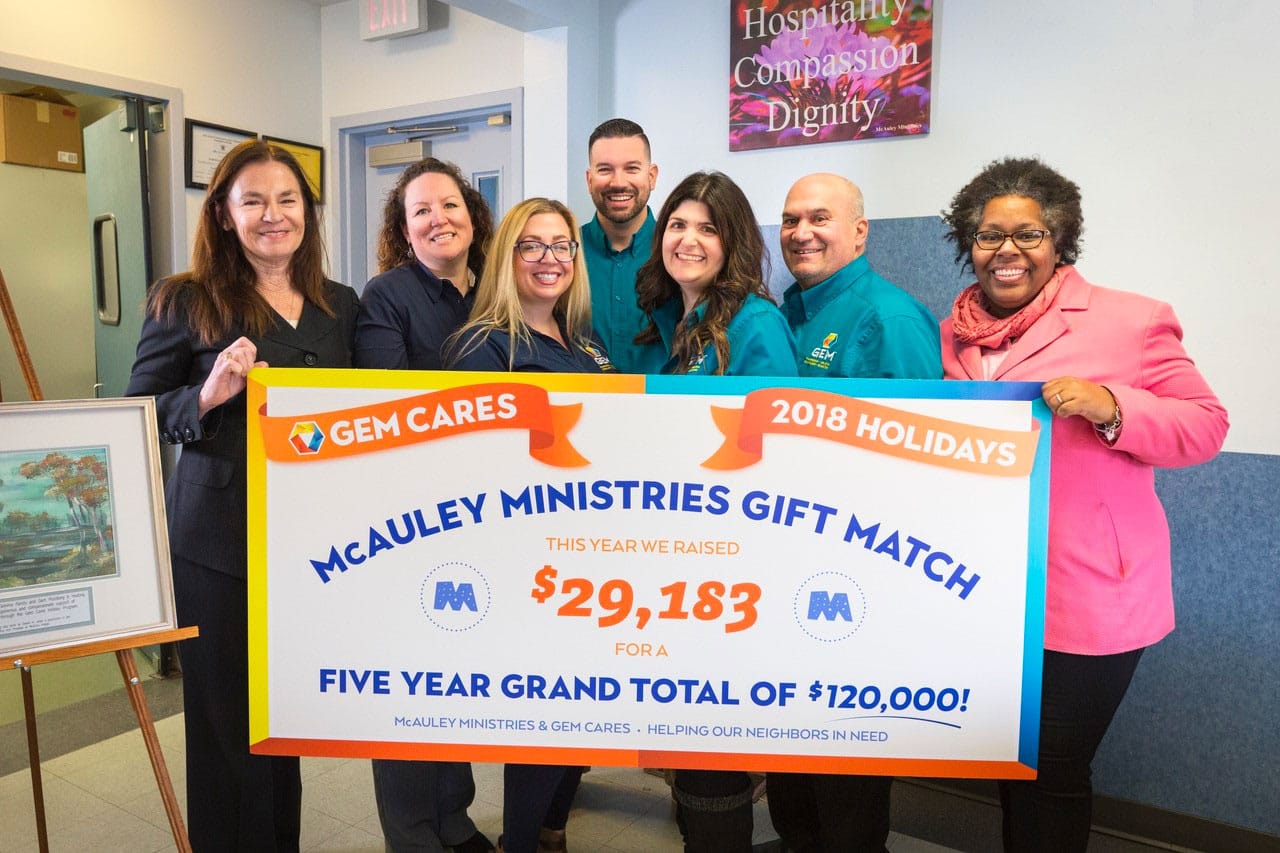 GEM Institute
We are committed to developing the training and tradecraft of our highly skilled technicians, and to nurturing new tradesmen and women, particularly those from disadvantaged communities.
In addition to continuing education opportunities, our training program, the GEM Institute, offers a mix of code theory and hands-on training. The goal of the GEM Institute is to provide an in-depth, "real world" education to our employees and trainees. We hold our students to the highest of standards, providing training on state-of-the-art, cutting-edge equipment, tools, and techniques.
The GEM Institute is a state-recognized apprenticeship program. We provide a number of added benefits, including employee tuition reimbursement and career-specific certifications.
Learn more about us and see our open job opportunities!
Ready To Talk to a Home Services Specialist?