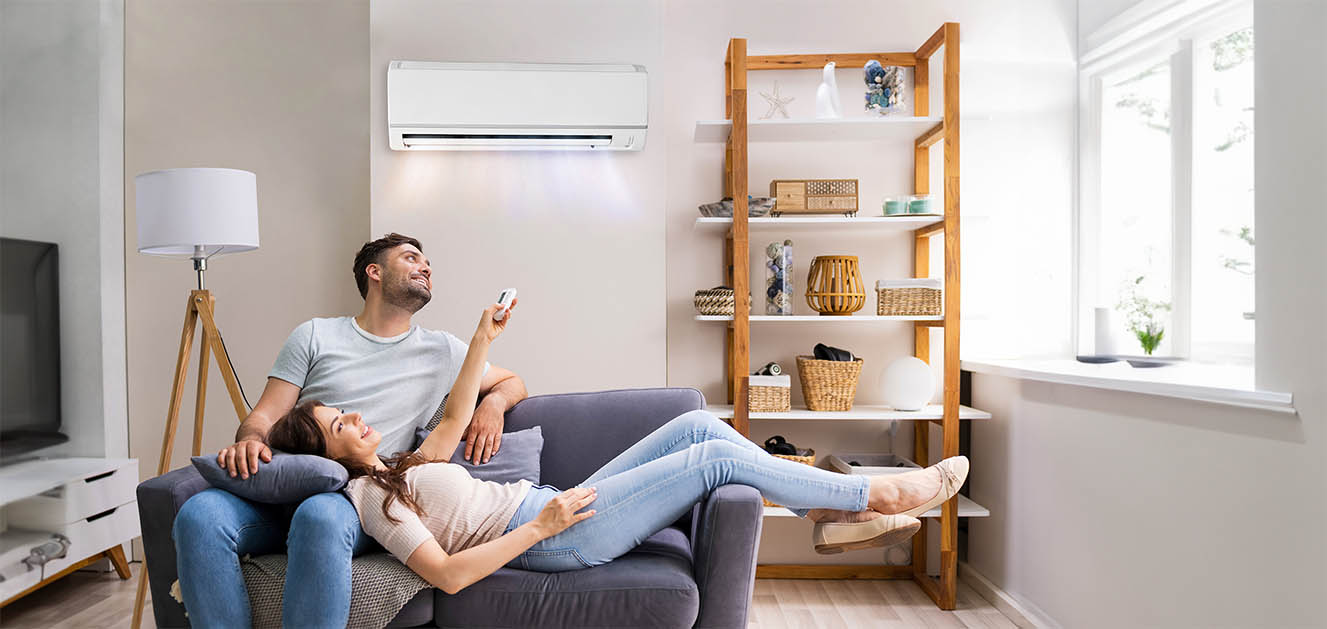 Ductless Mini-split Systems in Rhode Island & Massachusetts
Whether you're upgrading your system or installing a new one, GEM is here to help.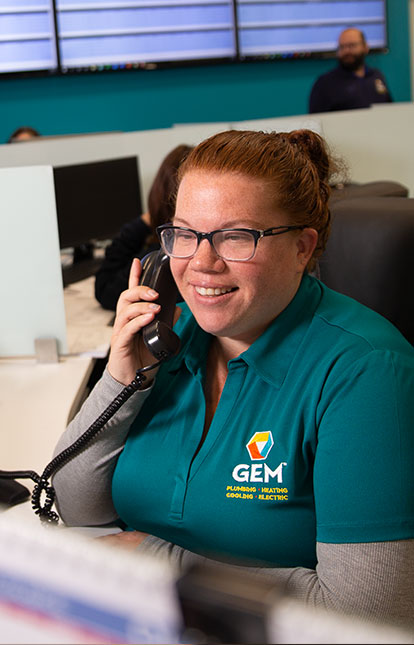 Questions? We're Here to Help!
Quality, Friendly Service in Southern New England
Act Now & Save Big
Ductless mini-split systems are heating and cooling systems that help you control the temperature in individual rooms. These systems have two components: an outdoor condenser to heat or cool your air and an indoor evaporator unit that pushes warm or cool air into the room.
Mini-splits can be installed with little disruption to your home or office. They're perfect for home additions or for retrofitting older homes that aren't equipped with central ductwork.
Mini-split systems use less energy and are much quieter than traditional systems. They also give you complete control over the temperature in each room.
Professional Ductless Mini-Split Repairs
At GEM Plumbing & Heating, our highly trained technicians have the knowledge and skills to diagnose and resolve a wide range of potential ductless HVAC system issues.
We know emergencies can happen at any time, which is why we offer emergency repairs. Whether it's a scorching summer day or a frigid winter night, our team is available for same-day repairs to ensure your comfort.
Signs your ductless mini-split system needs repair include:
Increasing electric bills: If you notice a sudden spike in your electric bill, it may be a sign your ductless mini-split is struggling to keep up with the cooling demands.
Unusual sounds: If your system is making grinding, hissing, or squealing sounds, there's an issue that needs to be addressed.
Leaking fluids: If your system is leaking, it may be refrigerant, which is a toxic fluid. Don't hesitate to call us for repairs.
Lack of efficiency: If your system struggles to heat or cool your space efficiently and cycles more often, it's time for a repair.
Contact us at (833) 222-2953 to schedule same-day ductless HVAC repairs.
Ductless HVAC Installation & Replacement
When it comes to a ductless mini-split installation or replacement, GEM Plumbing & Heating is the top choice. We offer free replacement estimates, allowing you to make informed decisions about your home comfort system.
Our experienced professionals will assess your needs and guide you through the installation or replacement process, ensuring you choose the best system for your home.
To make your installation or replacement even more manageable, GEM provides financing options, making it easier to invest in a new, energy-efficient ductless HVAC system. Our expertise in installation and replacement ensures that your system will be set up for optimal performance, maximizing comfort while minimizing energy costs.
Trust GEM Plumbing & Heating for a seamless and hassle-free installation or replacement experience.
Get a free replacement quote today by calling GEM at (833) 222-2953.
Keep Your Ductless Mini-Split in Prime Condition With Our Maintenance Plan
Regular maintenance helps keep your ductless mini-split system operating at its best. GEM offers a comprehensive maintenance plan to ensure your system always works optimally. By enrolling in our maintenance plan, you'll enjoy a range of benefits, including priority service, special discounts, and timely maintenance reminders.
With GEM's maintenance plan, you can have peace of mind knowing your system is well taken care of, ensuring year-round comfort and energy savings.
Don't wait for problems to arise; keep your ductless mini-split in top condition with GEM's maintenance plan.
Contact us today at (833) 222-2953 to schedule routine maintenance or join our maintenance plan.
Benefits of Mini-split Systems
Quiet
Mini-split systems are quiet and powerful.
Because they take up less space in your home, there's no noisy condenser right outside your window.
Easy to Install
Mini-splits are designed to improve comfort in a particularly hot or cold room.
Mini-splits can be installed with little disruption to your home or office.
All that's needed is a small hole in your wall to connect the indoor and outdoor components.
Flexible Locations
Because they don't require ductwork, you can install mini-split systems almost anywhere in your home.
They're great solutions for almost any room in your home.
Mini-splits come with an anti-allergen filter and prevent the cross-flow of contaminated air.
Because they can be controlled individually, you can have the exact temperature you want in each room.
Energy Efficient
Traditional AC systems lose up to 50% of their cooling efficiency as cold air travels through the system.
Because mini-split systems don't use ductwork, they're much more efficient.
They only provide air in the desired rooms, so you don't waste energy heating or cooling other rooms.
Contact our professional team at GEM Plumbing & Heating to ask about adding a mini-split system to your home.
Learn more about the other heating and cooling services we offer at GEM. Call (833) 222-2953 today.
Ready To Talk to a Home Services Specialist?