EV Charging Station Installation in Rhode Island & Massachusetts
Our expert commercial and residential technicians are here for all your car charging station needs in New England.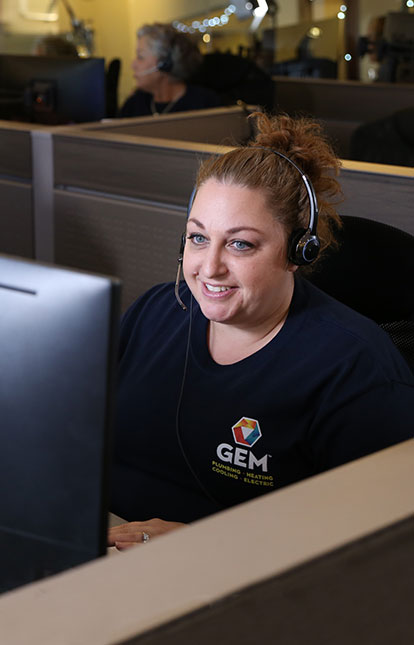 Questions? We're Here to Help!
Quality, Friendly Service in New England
Top-Rated Electricians in Rhode Island & Massachusetts
The rise in popularity of electric vehicles in Rhode Island and Massachusetts has created a growing need for efficient and reliable EV charging solutions. As more residents embrace eco-friendly transportation, the demand for accessible home and public charging stations is on the rise.
If you're considering switching to an electric vehicle or already own one, GEM Plumbing & Heating is your trusted service provider for EV charger installation.
Our licensed and certified technicians are well-versed in commercial and residential EV charger installations, ensuring your charging station is set up for optimal performance and safety. All our technicians undergo rigorous background checks, providing you with peace of mind.
Whether you're in Rhode Island or Massachusetts, GEM Plumbing & Heating is your reliable source for top-quality EV charger installations.
Choose GEM Plumbing & Heating for EV Charger Installation
GEM has been a family values company since 1949. You can count on our background-checked electricians to easily install your residential or commercial EV charger and answer any questions you have.
We have extensive experience with all levels of EV chargers and expert placement of the charging station, so you can rest assured that we'll get the job done right the first time.
Some of the most popular electric car models include:
Tesla Model S, 3, and X
Nissan Leaf
Chevrolet Bolt
Kia Soul EV
Ford Mustang Mach-E
BMW i4
Call (833) 222-2953 to schedule an EV charger installation for your Rhode Island or Massachusetts home.
The Benefits of a Residential EV Charger
There are several benefits to installing a residential EV charger, including:
Convenience: Why drive all over town looking for an available charging station? Save yourself the stress with a home EV charger instead.
Long–term savings: It's often cheaper to install a residential EV charger than to always charge your vehicle at a public charging station. While you'll have to pay an upfront cost for the installation, you'll save money over time. Remember, there are also various state and federal rebates and incentives.
Longer battery life: The more you rely on public charging stations, the faster your EV battery will wear down. Using a home charging station helps you maximize your battery's life span.
Higher home resale value: With EVs becoming more common in Rhode Island and Massachusetts, future homebuyers will favor a home with a charging station.
A win for the earth: According to the Environmental Defense Fund, a medium-sized EV produces up to 68% fewer greenhouse gas emissions over its lifetime than its gas-powered counterpart.
Discuss your EV charging needs. Call GEM today at (833) 222-2953.
Save on Installation with Rhode Island & Massachusetts Rebates & Incentives
Rhode Island and Massachusetts are making it more affordable than ever to install your own EV charging station. Check out these rebates and incentives as you consider EV charger installation:
Why Choose GEM Plumbing & Heating?
At GEM Plumbing & Heating, we can handle your EV charging station installation from start to finish. We'll also check to ensure your electrical panel can meet the new demands and upgrade it if necessary.
You can depend on GEM for:
24-hour service
Licensed and certified technicians
Same-day service
Free estimates on replacements
Upfront pricing
Background-checked technicians
Call GEM Plumbing & Heating at (833) 222-2953 to schedule an EV charging station installation in Rhode Island.
Ready To Talk to a Home Services Specialist?