Electrical Maintenance In Rode Island & Massachusetts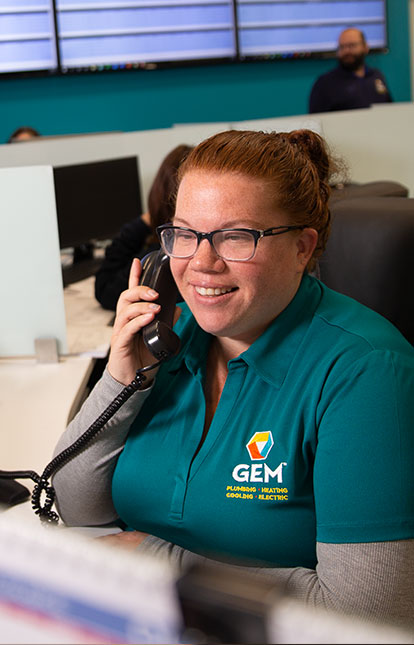 Questions? We're Here to Help!
Quality, Friendly Service in Southern New England
GEM Offers Electrical Maintenance & Repairs
Like most homeowners, you're probably on a tight budget when it comes to home maintenance and repairs. Electrical problems are unexpected and often appear at the worst times. Instead of waiting for a power outage or your wiring to overheat, call GEM to get fast and effective electrical service.
Want to Plan Ahead?
The Home Advocate membership program offers peace of mind for your electrical maintenance and repair needs. Your monthly package covers annual electrical maintenance and discounts on repairs. Learn more about Home Advocate.
Electrical Maintenance
Regular maintenance extends the life of your electrical system. It also ensures all your devices are powered properly. It can help prevent expensive emergencies, too. As a family company, the GEM brand stands for quality and trust. We'll treat your home like it's our own. Our courteous, highly skilled electricians are ready to help with any electrical maintenance needs.
Electrical Maintenance Services Include:
Inspecting your main electrical panel and sub electrical panels for corrosion or burning on breakers
Inspecting your furnace and A/C wiring to make sure it is safe
Testing lighting and devices, including indoor and outdoor lights, switches and dimmers
Inspecting basement wiring to spot any potential safety hazards
Testing smoke and carbon monoxide detectors to make sure they are working correctly
24/7 Emergency Service
Power outages always happen at inconvenient times! GEM is one of the few electrical companies in New England that offers true emergency service. We are available 24/7 to assist with any electrical emergencies. Call (833) 222-2953 now for emergency service.
Ready To Talk to a Home Services Specialist?