Water, Gas, & Sewer Lines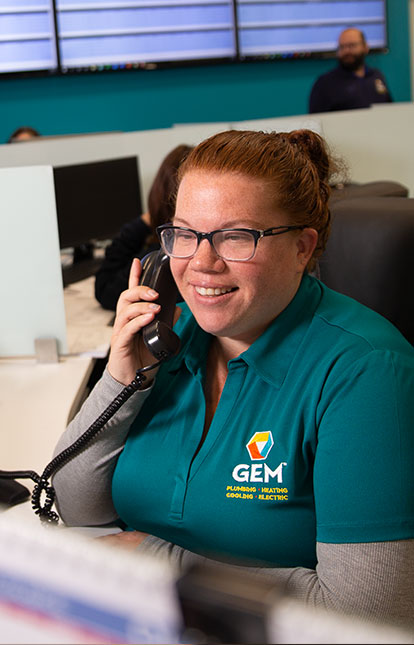 Questions? We're Here to Help!
Quality, Friendly Service in Southern New England
GEM is an expert at installing and connecting water, gas, and sewer lines. Our technicians use Pipe Location technology to ensure that we are digging in the right place. We will work with the local utility to make sure your new service is connected and inspected. We'll properly size the pipe for your home, pull all the required permits, and ensure your new system is up to code. GEM is a National Grid Value-Plus Installer (VPI), which means our technicians can connect your new gas appliance to your gas meter or propane tank.
Expert Water Line Repair
It's easy to take clean, running water for granted. For most homes, water is delivered through a single water line. Are you experiencing a discoloration of your water, a drop in water pressure, or a constantly wet location in your yard? Your water line may be damaged. If you notice any of these problems, don't hesitate to call GEM.
As water lines age, they can become more vulnerable to the effects of freezing and thawing, ground movement, water pressure, mineral buildup, and even tree root intrusion. If a water line is damaged, it could quickly lead to the need for emergency replacement.
If there's a problem with your water line, we'll start by using our HD televised plumbing camera system to pinpoint the exact source of the problem. This allows us to conduct repairs in the most efficient, cost-effective way. We also recommend performing regular maintenance on all pipes to identify small problems before they become large ones.
Sewer Line Installation & Repair
Our Specialized Services
We provide a range of essential maintenance services to keep your septic system running smoothly:
Blockage Clearing & Camera Inspections: From your house to the inlet side of the tank.
Outlet Inspections: Clearing blockages and camera inspections from the outlet side of the tank to the distribution box or leach-field.
Leach-Field Location: We help you locate your leach-field for peace of mind.
Pipe Replacement (Excavation):

From house to the inlet side of the tank (existing pipe only).
From the outlet side of the tank to the distribution box (existing pipe only).

Septic Tank Locating: Expose existing covers and install new risers for easier access, if needed.
Important Note: While we excel in these specialized tasks, please be advised that we do not design, install, replace, repair, or alter septic systems. For pumping services, we collaborate with a trusted sub-contractor ONLY if necessary for the above tasks.
Homeowners can also count on GEM for all their Backflow Protection services. We install Sewer Backwater Valves and perform inspections every six months, or as required by code.
If you think you may have a broken pipe or an unhealthy sewage leak under your property, don't wait a moment longer to call on the plumbing team at GEM. We fix cracked, deformed, and collapsed pipes in a fast and efficient manner. It's not always easy to tell that a serious sewer problem has occurred, so call GEM if you're worried that you may have a plumbing problem.
Some Common Signs of a Broken Sewer Pipe Include:
Strange gurgling noises coming from your toilet
Lack of water in your toilet
Slow draining or clogged bathtub
Noticeable sewage backup in your toilet / tub
Sewer odor in your basement, yard, or other areas of your property
Sewer Pipes May Crack and Burst for a Number of Reasons Including:
Poor maintenance
Buildup of hair and other debris
Trees infiltrating sewer pipes
Regular ground freezes and thaws
Earthquakes or nearby earth movement
Wear and tear from aging
Poor pipe layout or design
Backup from a city's sewer line
Call GEM today at (833) 222-2953 to connect, repair, or replace your water, gas, and sewer lines.
Ready To Talk to a Home Services Specialist?