Top-Rated Furnace installation in Rhode Island & Southeast, MA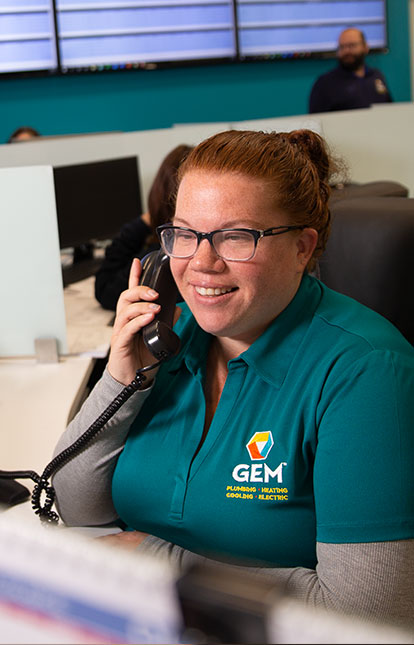 Questions? We're Here to Help!
Quality, Friendly Service in Southern New England
Free Estimates on New Furnaces & Next Day Installations
If you're a homeowner in Rhode Island or Massachusetts, you understand the significance of having a reliable furnace. The harsh winters in this region demand top-notch heating systems.
GEM Plumbing & Heating has proudly served the community since 1949 with top-rated heating solutions. Our background-checked technicians and next-day installations make us the trusted choice for all your furnace installation and replacement needs.
Benefits of Upgrading Your Furnace
Upgrading your furnace offers various advantages that can enhance your home's comfort and efficiency. Take advantage of available tax rebates and incentives, such as those provided by the Inflation Reduction Act and ENERGY STAR® rebates.
You can save 30% of project costs on qualifying systems. These can help offset the cost of your new furnace and increase your overall savings.
When you invest in a new furnace from GEM Plumbing & Heating, you can also enjoy:
Improved efficiency: Modern furnaces are designed to be more energy-efficient. This results in lower energy consumption and reduced heating costs.
Reduced energy bills: With improved efficiency, you'll see a noticeable decrease in your monthly energy bills.
Improved indoor air quality: Newer furnaces come with advanced air filtration systems, helping remove dust, allergens, and other pollutants from the air.
Improved airflow: Upgrading your furnace can also improve heat distribution throughout your home, eliminating cold spots and ensuring consistent warmth in every room.
Learn more about saving on furnace installation with GEM Plumbing & Heating by calling (833) 222-2953.
Signs Your Old Furnace Needs to be Upgraded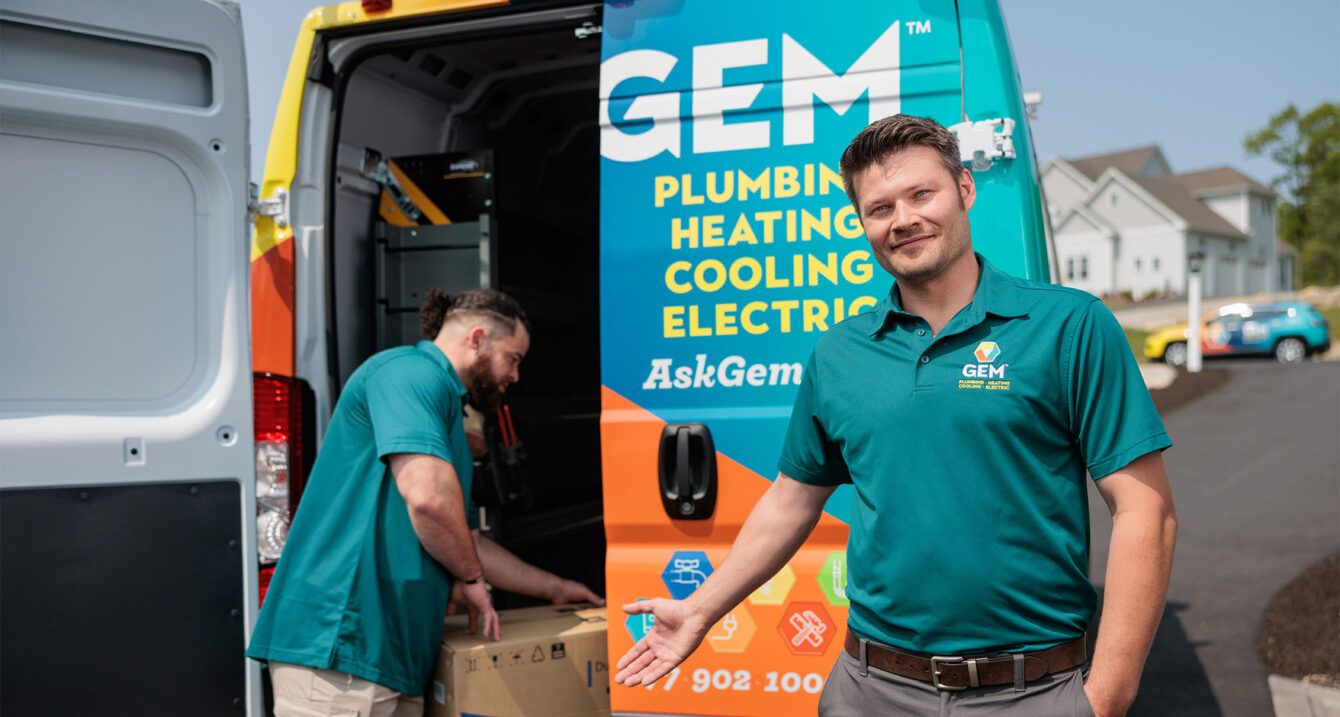 Is your old furnace showing signs of wear and tear? Delaying the replacement of an aging heating system can lead to costly problems. Signs it might be time for a furnace replacement include:
Decreased efficiency: As furnaces age, they become less efficient, resulting in higher energy bills and reduced heating performance. If you notice your heating costs are steadily climbing, it could be a sign that your old furnace is struggling to keep up with your heating needs.
Frequent repairs: Are you constantly calling for furnace repairs? If your heating system seems to break down more often than it used to, the cost of repairs can quickly add up. Investing in a new furnace can be a smarter financial choice in the long run.
Costly repairs: Even if your furnace can be fixed, you might find yourself facing hefty repair bills. When these expenses happen regularly, replacing the system with a newer, more reliable model is often more economical.
Poor indoor air quality: Despite regular maintenance, if you notice issues with indoor air quality, such as excess dust, inconsistent heating, or uneven airflow, your old furnace may be to blame. Upgrading to a modern, high-efficiency furnace can improve air circulation and filtration, creating a healthier environment.
Inconsistent heating: If some rooms in your home are consistently colder than others, or if you're constantly adjusting the thermostat to maintain comfort, your old furnace might not be distributing heat evenly.
Don't wait until your old furnace leaves you in the cold. Let GEM Plumbing & Heating assess your system and recommend the right solution for your home.
Get a free replacement quote today when you call (833) 222-2953.
Schedule Furnace Installation or Replacement in RI or MA
At GEM Plumbing & Heating, we go the extra mile to provide exceptional service to our valued customers. We offer:
24-hour service
Same-day service
Free estimates on replacements
Upfront pricing
We also offer a membership plan to keep your heating system in peak condition.
When it's time to upgrade or replace your furnace, trust GEM Plumbing & Heating to deliver reliable, efficient, and timely solutions for your home in Rhode Island or Massachusetts. Your comfort is our priority, and we're here to ensure you stay warm all winter.
Contact us today at (833) 222-2953 to schedule your furnace installation or replacement.
Ready To Talk to a Home Services Specialist?