HVAC Repair Service in Rhode Island & MAssachusetts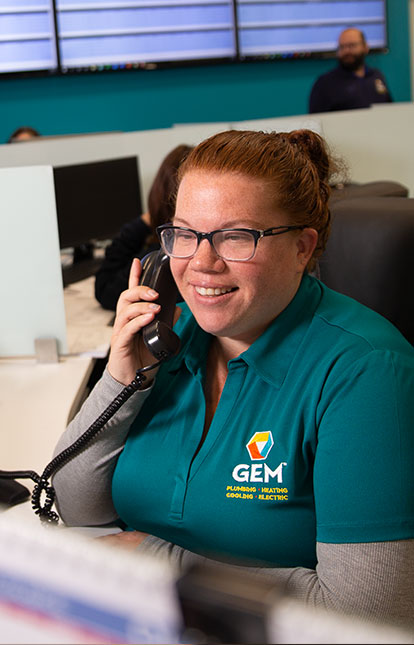 Questions? We're Here to Help!
Quality, Friendly Service in Southern New England
Like most homeowners, you're probably on a tight budget when it comes to home maintenance and repairs. Unfortunately, heating and cooling systems always seem to go out in the dead of winter or the hottest day of summer.
Most people don't think about their Heating & AC systems until there's an emergency, but regular maintenance can help ensure small issues don't become big ones.
We recommend tuning up your heating and cooling system at least once in the fall and once in the spring to ensure it works well all year long. Call GEM today to book your tuneup, installation, or repair.
Want to plan ahead? The Home Advocate membership program offers peace of mind for your HVAC maintenance and repair needs. Your monthly package covers annual HVAC maintenance and discounts on repairs.
Heating & AC Repairs
While regular maintenance helps prevent heating and cooling issues, breakdowns can still occur – and often happen at the worst times.
GEM's licensed Heating and Cooling specialists can handle any kind of boiler, furnace, or AC issue. GEM's team members have decades of experience to solve even the toughest HVAC problems. When you call GEM, we respect your home and your time, working efficiently to fix an inconvenient situation as quickly as possible and leaving your home as clean as we found it.
Learn more about specific Heating and Cooling repair services:
24/7 Emergency Service
No one wants to have a broken heater during a snow storm, especially not through the night as temperatures drop! GEM is one of the few home services companies in New England that offers true 24/7 emergency service. No matter the hour, we are standing by to help resolve your issue as quickly and efficiently as possible.
Current Offers
Call (833) 222-2953 now for emergency service or to book your next maintenance tune-up.
Ready To Talk to a Home Services Specialist?