Commercial Fire Protection in New England
We're here to keep you and your business safe and flame-free.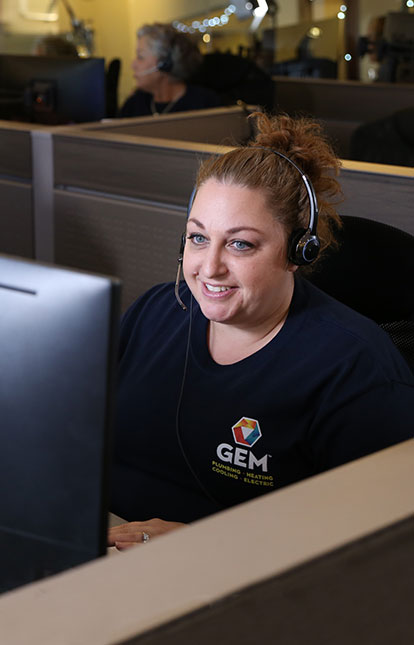 Questions? We're Here to Help!
Quality, Friendly Service in New England
Our New England Fire Protection Services
At GEM, we treat fire safety with extreme caution to make sure your business in New England is the safest it can be. From sprinkler system installation to regular system maintenance and testing, our licensed technicians are on call 24/7 to ensure the safety of your building and equipment.

While our system installations and services can help prevent emergencies, you'll need to call a professional or the fire department in the case of a fire emergency in your building.
Design & Installation
Your business deserves to be treated like the gem that it is. With our expertise in safety and local code requirements, we can design, fabricate, install, and maintain the perfect system for your business to keep it safe from any potential hazards.
Service & Testing
To keep the safety of your business consistent, we offer regular service, testing, and maintenance for a wide range of equipment: sprinklers, emergency lighting, kitchen hood suppression systems, fire alarm systems, and more.
We can also provide backflow services for your water system and help maintain your HVAC and refrigeration systems.
Inspections
Are your fire safety systems on the fritz? No worries, GEM's got you covered! Whether you're a building manager or a tenant, our technicians can perform thorough fire suppression inspections to detect any potential problems before they become a safety hazard.
Fire Alarm Panels
Your system's fire alarm panels are crucial because they activate emergency responses to any changes in the electrical current that could indicate the presence of a fire. Our top-grade installation services will ensure your fire alarm panel works to protect your business.
Sprinkler Systems
While nobody expects to take an impromptu shower at work, sprinkler systems are an incredibly effective technology to help your business handle the heat of fire emergencies. GEM can install and maintain your sprinkler systems so they're ready at any time.
Fire protection is a hot topic in the commercial industry. GEM is here for all your fire protection needs to ensure the safety of your business in New England.
Go for GEM's New England Fire Protection Services
At GEM, we're fired up about keeping you, your employees, and business safe. Not only can we install your fire safety systems, but we'll make sure to locate them in safe and accessible areas. Protecting your building from potential fires now can save you money on hazards in the future and enhance your building's overall security.
Contact GEM today to schedule a fire system installation or service and to ask any burning questions you may have about keeping your business safe!
Ready To Talk To A Fire Protection Specialist?