Professional HVAC, Plumbing & Electrical Contractors in Bellingham
Proudly supporting our local neighbors and community members in New England.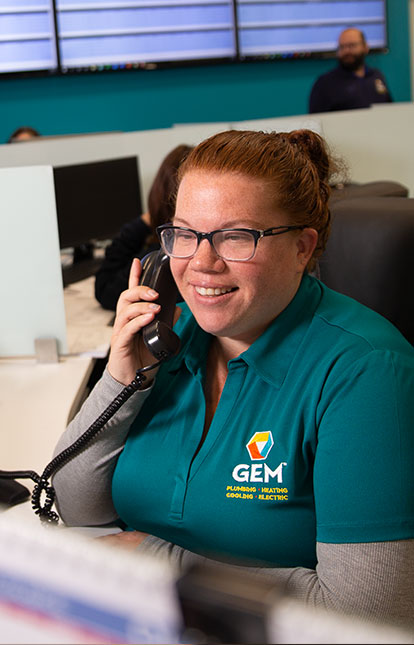 Questions? We're Here to Help!
Quality, Friendly Service in Southern New England
Bellingham's Go-To Home Service Providers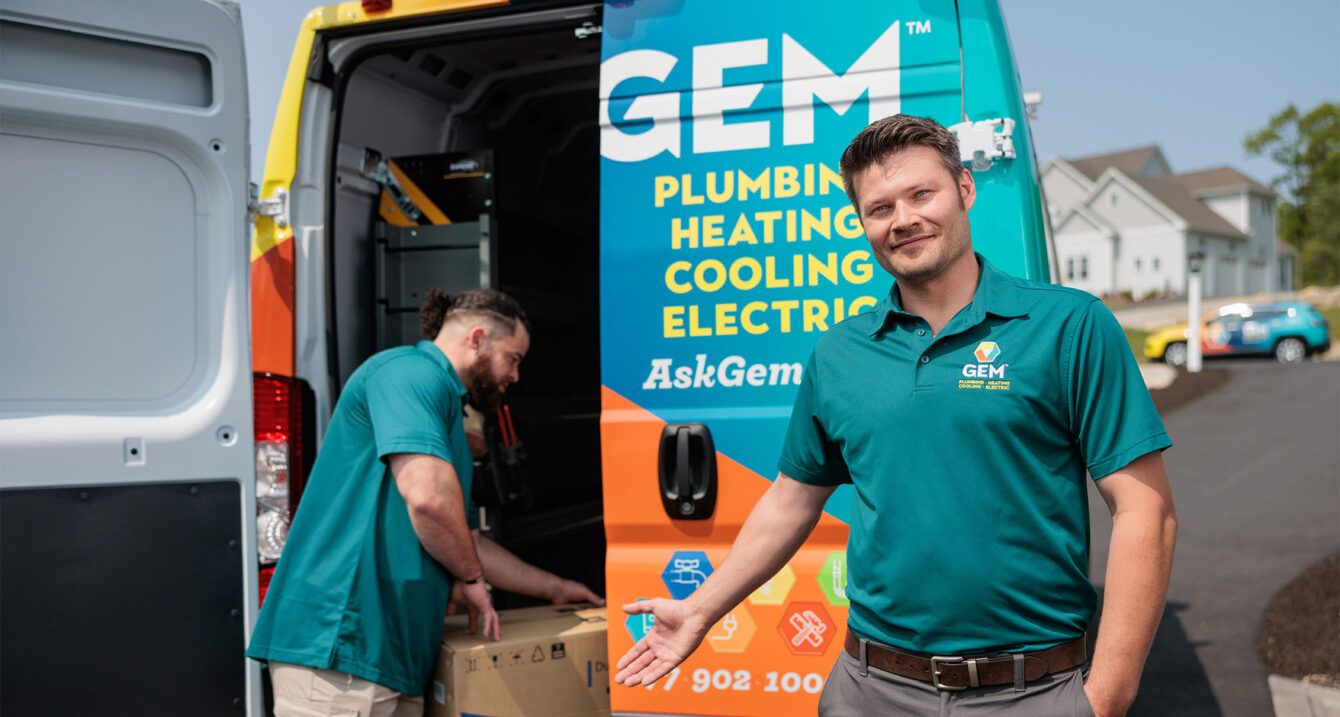 For over seven decades, GEM Plumbing & Heating has proudly served the greater Bellingham area with same-day service, including installation, maintenance, and repair needs across all trades for residential and commercial properties.
Whether HVAC, plumbing, or electrical, you can rely on GEM Plumbing & Heating for quality care.
Call (833) 222-2953 to schedule an appointment today for inclusive HVAC, plumbing, and electrical services in Bellingham, MA.
Our HVAC Solutions
We know how important it is to ensure your Massachusetts home's comfort year-round. Since 1949, GEM Plumbing & Heating has been the most trusted HVAC company in the Bellingham area, delivering quality heating and cooling services on HVAC systems, including:
Call GEM Plumbing & Heating today at (833) 222-2953 to schedule reliable HVAC solutions in Bellingham, MA, or nearby.
Plumbing Services
From routine maintenance to emergency repairs, our experienced plumbers are licensed, insured, and ready to deliver the quality work you deserve.
Plumbing problems can be stressful, which is why our trained technicians at GEM Plumbing & Heating deliver expert plumbing services, including:
Water heaters: We service and install conventional, tankless, and hybrid water heater systems to ensure you get the hot water you need.
Drain cleaning: Buildup and clogged drains can compound into major problems. Our plumbers will swiftly locate the issue and implement any needed solutions to ensure optimal performance.
Sewer lines: We use pipe location technology to ensure our experts are digging in the right place when installing and connecting your water, gas, and sewer lines.
Leak detection: Often a major source of plumbing problems in any home or business, a minor leak can create big problems. Our plumbers are ready to deal with any leaks or drips.
Water treatment: GEM Plumbing & Heating offers fast and reliable water testing, filtration, and softening solutions for safe and healthy water.
And more
Leave it to the professionals at GEM Plumbing & Heating for easy installation, repair, or maintenance of your Bellingham home's plumbing system.
And don't forget to take advantage of our financing options as well as specials and discounts to keep it within your budget.
Call (833) 222-2953 to schedule professional plumbing services in the Bellingham area.
Electrical Installation & Repair
Virtually every system in your home or commercial building runs on electricity. With such importance, our electricians take great care to deliver superior work in installing, repairing, and maintaining your electrical system.
We offer electrical services on various home systems, such as:
Smoke detectors: Stay one step ahead of any potential dangers and fire hazards by alerting authorities quickly and keeping your family safe.
Generators: Protect your family during storm season with an automatic standby generator from GENERAC. GEM Plumbing & Heating's swift installations will help you enjoy peace of mind during power outages.
Lighting: From remodeling to adding new light fixtures, landscape lighting, and more, we're here to meet all your lighting needs.
Electrical panels: Our electricians are ready to upgrade or inspect the electrical panels in your home to ensure optimal performance.
Smart home solutions: Take advantage of the control and automation of nearly any system in your house with smart home systems.
And more
Call GEM Plumbing & Heating today at (833) 222-2953 to schedule electrical service for your Bellingham home.
Commercial Services
GEM Plumbing & Heating is a family-values company, but our services don't stop at home. Your commercial property gets the same attention and quality from our commercial technicians, with services such as:
Call (833) 222-2953 to request commercial service with GEM Plumbing & Heating today.
Why Choose Gem Plumbing & Heating?
Since 1949, GEM Plumbing & Heating has upheld our family values and worked hard to bring the best service possible to Bellingham while making the customer our top priority.
Our highly skilled and trained technicians use the best tools and techniques to ensure quality service. For a familial touch and superior work, trust GEM Plumbing & Heating for your property's needs.
Discover our standout services by calling (833) 222-2953 to schedule service for your residential or commercial property in Bellingham, MA, or nearby.
Ready To Talk to a Home Services Specialist?