HVAC, Plumbing & Electrical Contractors in Fall River, MA
Our company vision is to be trusted as the best solution and value for your service needs.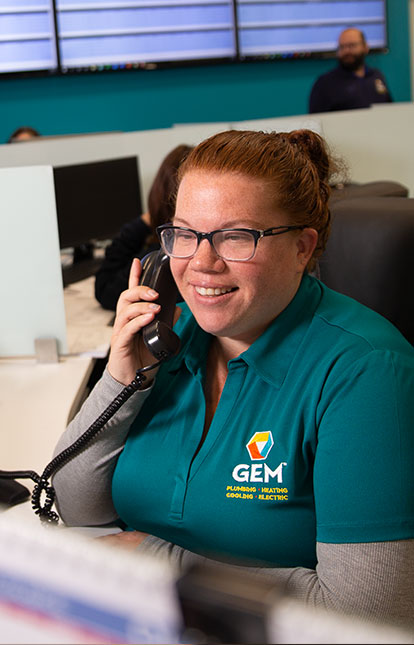 Questions? We're Here to Help!
Quality, Friendly Service in Southern New England
Emergency & Same-Day Home Services in Fall River, MA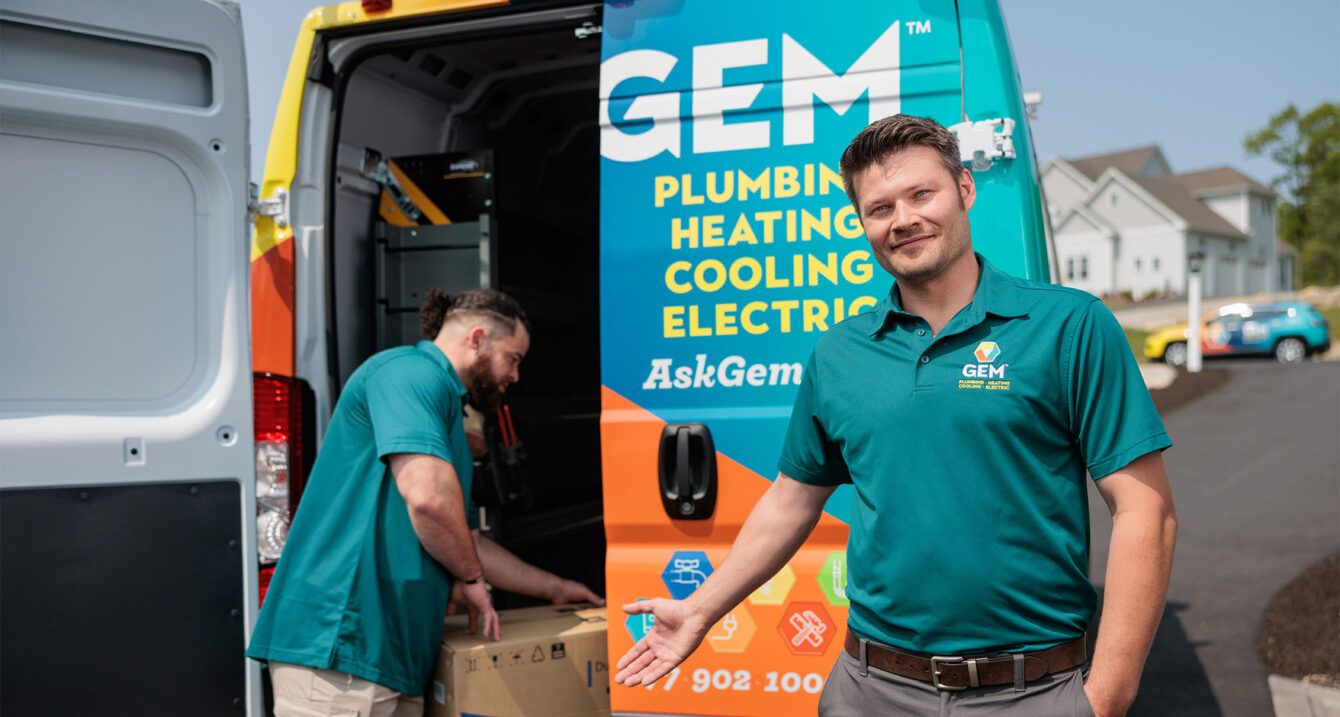 There's a lot to love about Fall River, Massachusetts, including attractions such as the Lizzie Borden House, Battleship Cove, and Marine Museum.
With so much to see and do, you'll want to relax at home with your family after a fun-filled day. Unfortunately, that relaxation can quickly become frustration if you don't have a dependable home comfort service team by your side.
At GEM Plumbing & Heating, we treat every customer like family and have been a family values company since 1949. Whether you have a minor electrical problem, an urgent plumbing situation, or an HVAC issue, you can count on our background-checked technicians for 24-hour service and lasting solutions.
We offer upfront pricing, discounts, and financing options to make our services more affordable.
Our HVAC Solutions
We want you to be comfortable during every season of the year. That's why we offer these HVAC solutions:
Call (833) 222-2953 to schedule expert HVAC services in Fall River, MA.
Plumbing Installation & Repair
Plumbing problems usually come up at the worst possible time. Enjoy peace of mind with these plumbing services from GEM Plumbing & Heating:
Call GEM Plumbing & Heating at (833) 222-2953 to schedule plumbing repairs today.
Electrical Services
A faulty electrical system can leave you and your family without power for an extended period. At GEM Plumbing & Heating, we'll restore power as quickly as possible when you choose our team for these electrical services:
Call (833) 222-2953 to schedule an appointment with GEM Plumbing & Heating today.
Commercial Services
HVAC, plumbing, and electrical systems are integral to the daily operations of your business or commercial space. At GEM Plumbing & Heating, we have you covered, from routine maintenance to emergency repairs.
Our commercial services include:
Call (833) 222-2953 to request commercial services in Fall River, MA.
Schedule HVAC, Plumbing, or Electrical Service for Your Fall River Home or Business
Many homeowners and business owners forget about scheduling system maintenance, often leading to system breakdowns and unnecessary repairs.
When you sign up for our membership plan, you won't have to remember to schedule maintenance year after year. In addition to maintenance reminders, you'll also get priority service, annual inspections, whole-home coverage, and more.
At GEM Plumbing & Heating, the customer is the backbone of our business. While some home service companies may pressure customers into costly services or products, we work with you on a solution that won't break the bank. Why not see what our licensed and certified technicians can do for you?
Call (833) 222-2953 to schedule same-day service in Fall River, MA.
Ready To Talk to a Home Services Specialist?