Residential & Commercial Services: Lincoln, Rhode Island
Our company vision is to be trusted as the best solution and value for your service needs.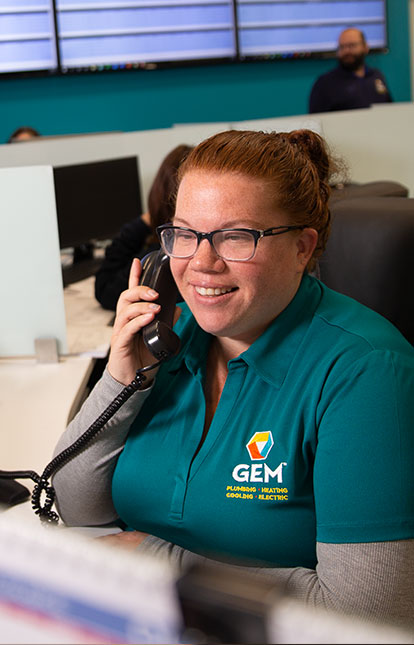 Questions? We're Here to Help!
Quality, Friendly Service in Southern New England
GEM Plumbing and Heating is proud to have a local office in Lincoln, Rhode Island. Lincoln is a town that is located just north of the city of Providence, in Providence County. However, our services extend far beyond Lincoln. Our office is staffed with experienced and certified crew members that are well-versed in the region's local code, regulations, and restrictions. Below you can find a complete list of our service areas in Rhode Island along with a list of the services we are proud to offer both residential and commercial customers.
Complete List of Our Service Area In Rhode Island
Bristol County
We are proud to offer both homes and businesses in Bristol County services such as HVAC, plumbing, electrical, and more. This includes the towns of Barrington, Bristol, and Warren.
Kent County
GEM is happy to provide HVAC, plumbing, and electrical services to Kent County. We proudly service the city of Warwick and the towns of Coventry, East Greenwich, West Greenwich, and West Warwick.
Newport County
Newport County consists of the city of Newport and the smaller towns of Portsmouth, Tiverton, Middletown, Jamestown, and Little Compton. GEM proudly provides HVAC, electrical, plumbing services, and more to all of these customers, both residential and commercial.
Providence County
Providence County is the largest county in Rhode Island, making it an ideal location for GEM to situate its Rhode Island office. We service the cities of Providence, Pawtucket, Cranston, Central Falls, East Providence, and Woonsocket along with all of the smaller towns in between. If you need a plumber, electrician, or HVAC technician in Providence County call GEM!
Washington County
GEM is proud to offer HVAC, electrical, plumbing services, and more in Washington County. From Exeter to Charlestown and everywhere in between, we have got you covered!
Residential Services in Lincoln, Rhode Island
Commercial Services In Lincoln, Rhode Island
Other Commercial Services
Fire Protection
Retrofitting
Water Quality
Preventative & Predictive Maintenance Plans
Design & Build
Our Lincoln, Rhode Island Office
GEM Plumbing And Heating
1 Wellington Road
Lincoln, RI 02865
(401) 249-4573
Ready To Talk To A Home Services Specialist?