Residential & Commercial Services: Fall River, MA
Our company vision is to be trusted as the best solution and value for your service needs.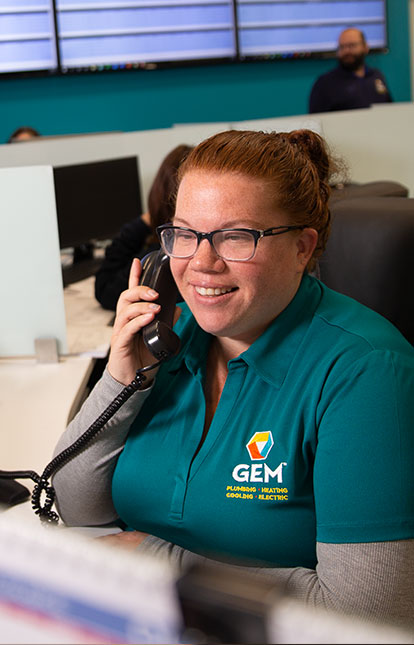 Questions? We're Here to Help!
Quality, Friendly Service in Southern New England
We are thrilled to provide our home and commercial services to all of Southern Massachusetts through our office located in Fall River. Whether you are in need of maintenance, repairs or installations, we are equipped to deal with all of your HVAC, Plumbing and Electrical needs. Our employees in the Fall River office are experienced with all of the local codes, regulations and restrictions that are unique to Massachusetts. We can't wait to get your home or business into the best possible shape while providing you with top-notch customer service.
We offer a wide variety of services to our residential customers in Fall River, Massachusetts, including:
Our Fall River, Massachusetts Office Is Proud To Service The Following Areas:
Bristol County
Plymouth County
Norfolk County
Suffolk County
We Offer A Wide Variety Of Services To Our Residential Customers In Fall River And Southern Massachusetts Including:
We Offer A Wide Variety of Services To Our Commercial Customers In Fall River And Southern Massachusetts Including:
Other Commercial Services
Fire Protection
Retrofitting
Water Quality
Preventive & Predictive Maintenance Plans
Our Family Business In Fall River
At GEM, we treat each and every customer's home as if it's our own. We know that your home is unique, and we also know that you have options when it comes to home services. Our goal at GEM is to earn your trust and your business by providing only the highest quality of personalized services over and over again.
With our expertise in plumbing, electrical and HVAC systems you can spend less time worrying about the condition and efficiency of your home and more time enjoying the little things in life, whether it's enjoying a hike through Fall River State Forest or kayaking on the Taunton River.
Having grown into one of the largest service companies in the United States today, with over 350 employees, 165 trucks, and 3 regional offices, we want our customers in Fall River and Southeastern Massachusetts to know that they can trust us with their homes.
Since 1949 we have been passionate about our industry and the communities we serve which is why we offer customer service support and technician visits in both English and Portuguese Languages at our Fall River office. As we grow and expand our business, you can rest assured knowing that our values and mission stay the same. We are more than just a team of trained and certified technicians, we are a family. Our primary goal is to serve homes and businesses in Fall River and Southern Massachusetts with the same service that we would expect in our own homes.
Contact GEM Plumbing and Heating today for all of your HVAC, Plumbing and Electrical needs in Fall River and Southeastern Massachusetts.
Ready To Talk To A Home Services Specialist?