Trenchless Sewer Services in Massachusetts & Rhode Island
Our expert technicians are here for all of your plumbing needs in New England.
Massachusetts & Rhode Island's Go-To Plumbers
Sewer issues can be unhealthy, damaging, and costly, especially when you delay calling a professional. That's why we recommend GEM Plumbing & Heating for trenchless sewer services.
We've been a family values company since 1949, serving all of Rhode Island and most of Massachusetts.
Signs You Need a Sewer Line Inspection
It's critical to identify a sewer line problem before it becomes a disaster. Here are four signs you need a sewer line inspection:
Slow-moving drains: While one slow drain in your sink, toilet, or bathtub may only indicate a clog, multiple slow drains likely mean something's wrong with the sewer line.
Gurgling pipes: If you turn on a faucet in one room and hear a loud gurgling sound in another room, a main sewer line clog is probably the culprit.
Bad smells in your home: These foul odors could result from a cracked or clogged sewer line or your line isn't properly ventilating.
Changes with your lawn: Though patches of extra green grass or pooling water may not initially seem concerning, both are usually indicators of a major sewer line issue.
Call (833) 222-2953 to schedule a sewer line inspection with GEM Plumbing & Heating in Massachusetts or Rhode Island.
What is Trenchless Sewer Service?
With trenchless sewer service, a plumber uses a camera to determine the scope of the damage and the most effective repair options. They will recommend either pipe lining or pipe bursting.
Both trenchless repair methods allow the technician to fix or replace the existing pipeline without digging up landscaping, driveways, sidewalks, or underground systems.
Remember that your technician may not have to replace the sewer lining. Instead, they may just have to remove a clog deep in your sewer line. If that's the case, hydro jetting will likely be the solution.
Schedule trenchless sewer service in Rhode Island or Massachusetts by calling (833) 222-2953.
The Benefits of Trenchless Sewer Services vs. Traditional Trenching
Here are some of the advantages of trenchless sewer repair compared to traditional trenching:
Minimal damage to your yard: Since trenchless sewer repair is significantly less invasive than traditional trenching, you don't have to worry about tearing your yard up.
Cost savings: With no trench involved in this process, homeowners end up paying a fraction of the cost of traditional trenching.
Quicker repair time: Conventional trenching repairs often take a week or longer. However, with a trenchless method, you can expect the work to be done in a few hours or days.
More durable repairs: With trenchless technology, your repairs should last 50 years or longer.
GEM Plumbing & Heating is your trusted choice for trenchless sewer services in Rhode Island and Massachusetts.
Call (833) 222-2953 to schedule service today.
Schedule Trenchless Sewer Service for Your MA or RI Home
At GEM Plumbing & Heating, we're always here when you need us. We proudly offer 24-hour service, same-day service, and upfront pricing because we know it's the right thing to do.
We also have flexible financing and discounts, so you never have to choose between cost and a functional sewer line.
Let our family take care of yours. Call (833) 222-2953 to schedule trenchless sewer service in Lincoln, RI, or Bellingham, MA.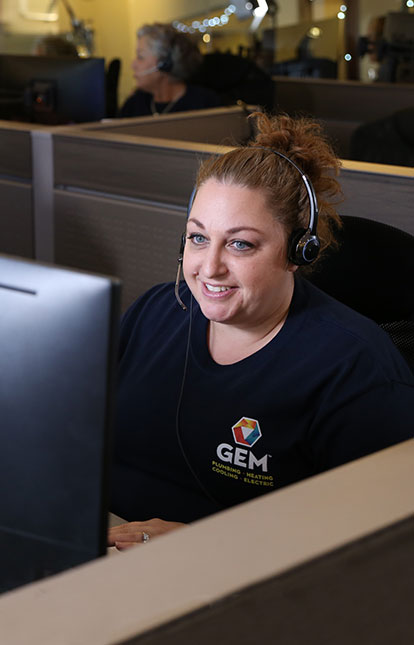 Questions? We're Here to Help!
Quality, Friendly Service in New England
Ready To Talk To A Home Services Specialist?