New England Mechanical Services in Manufacturing
Proudly serving CT, MA, & RI manufacturing facilities with our top-grade mechanical services.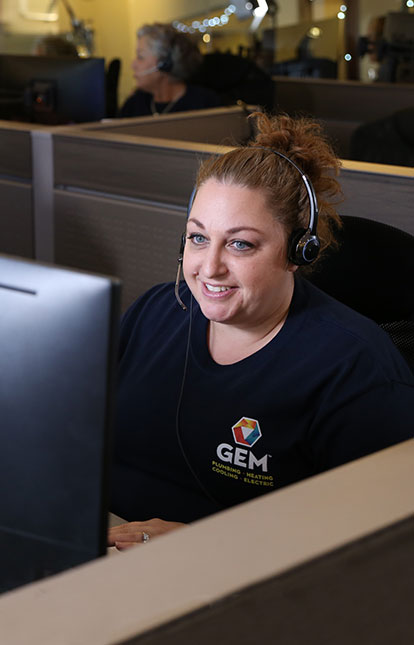 Questions? We're Here to Help!
Quality, Friendly Service in Southern New England
Making a Difference With Our Mechanical Services
When it comes to constructing a new manufacturing facility, GEM is here to design and install all of your building's electrical, HVAC, plumbing systems to help perfect your project from concept to completion.
Are you curious about partnering with GEM to build your manufacturing facility in New England? Please fill out our form below to get started!
Building the Future of Your Facility
Our passion lies in the trades. GEM is always excited to take on new construction projects and guarantee the reliable and timely work for the design and installation of your facility's electrical, HVAC, and plumbing systems. With GEM, you can trust us to find the best fits for your facility.
If you're interested in what GEM can do for your facility, check out our following services and book an appointment today!
Electrical
Your facility's manufacturing equipment needs a reliable and efficient electrical system. You can rely on our expert electricians to install anything from touchless electric systems and lighting automation to underground wiring for large spaces.
HVAC
Our heating, ventilation, and air conditioning (HVAC) technicians can help optimize your space to install cost and energy-efficient systems to keep the air in your facility safe, clean, and comfortable.
Plumbing
From your building's washrooms to the pipes behind the walls, our plumbers in New England will design and install a plumbing system fit for your facility so you can rest easy knowing your water is safe and clean.
Refrigeration
Does your industry require refrigeration equipment? We can install anything from large-scale ice makers to commercial coolers to keep your business's inventory fresh and chilled.
Fire Protection
To keep your business safe at all times, GEM can implement a fire-protection system for your facility to prevent any fire hazards and protect your equipment from damage.
Manufacturing facilities require a lot of energy to run. Our services are tailored to providing energy-efficient solutions for small and large warehouses and production facilities to enhance operational excellence.
Facility Maintenance
Once your facility's construction project is complete, our work doesn't have to end. You can rely on GEM's commercial services to repair, replace, and maintain your facility's HVAC, plumbing, and electrical systems.
We Own Our Work in New England
At GEM, we're the one-stop-shop for all your mechanical trade service needs. What does this mean for your business? No sub-contractors and no hassle. Whatever your facility's systems need, we've got.
Why Choose GEM for My Mechanical Services in New England?
Our team is geared up to help build the manufacturing facilities that support New England's businesses, no matter the industry. We hope our experience in the trades and wonderful team of dedicated technicians place us at the forefront of handling the design and maintenance of your manufacturing facility in New England.
Are you ready to start your project? Call GEM today!
Contact Our Mechanical Team Now
Provide us with a few details, and we'll be in touch as soon as possible!
"*" indicates required fields
Ready To Talk to a Home Services Specialist?