New England Mechanical Services for Medical Facilities
We are proudly serving CT, MA, & RI medical facilities with our top-grade mechanical services.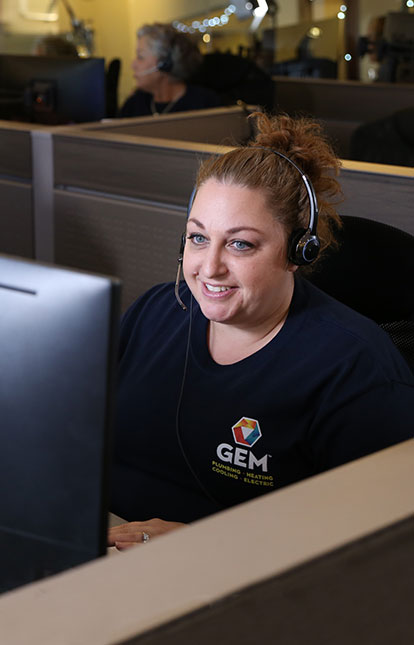 Questions? We're Here to Help!
Quality, Friendly Service in Southern New England
Our Mechanical Services for Medical
When designing and constructing a medical or healthcare facility, there's no room for wrongs. Over the past couple of years, there has been a significant strain on medical facilities. That's why our mechanical team is dedicated to helping you design and install the best systems New England has to offer to ensure your facility's smooth and reliable operation.
Ready to start your project? Fill out the form below to get started.
Gear Up With Our Mechanical Services
At GEM, we have a strong and determined healthcare team armed with the expertise to design and manage a wide range of medical facility projects. Our team keeps it professional to ensure our services limit patient disruption and interference with your facility's day-to-day operations from start to finish.
To get a better understanding of what GEM can do for your medical facility, check out some of our mechanical services below:
Refrigeration
From coolers to system controls, our technicians guarantee to meet all your facility's refrigeration install, repair, and maintenance service needs.
HVAC
We strive to perfect your facility's ventilation and air quality systems to ensure the comfort and breathability of your space, staff, and patients.
Electrical
Medical facilities require a lot of electricity to operate correctly and safely. Our expert electricians can install commercial lighting, touchless electrical systems, generators, lighting automation, and more to keep your facility running smoothly.
Plumbing
Using the latest technology, we'll protect your pipes and implement systems to reduce water waste and save your business money and energy.
Retrofit & Replacement
We're here to find the perfect fit for your facility. We'll optimize your space and provide reliable and efficient retrofitting for your equipment.
AutoCAD Drawings
Our in-house AutoCAD technology allows us to virtually design and draw up detailed plans to help perfect your project and space.
We Own Our Work
We're the one-stop shop for all the trades your medical facility needs to operate at peak performance––what does this mean for you? No sub-contractors. We cover it all, from planning to installation.
Our Work Within the New England Medical Industry
The health of your facility is our top priority. We've done extensive and successful work within the medical industry. One of our projects was renovating the Care New England medical building in Providence, RI. Read more about this project to learn more about how we approach and tackle the unique challenges medical facilities can encounter.
Trust Us to Treat Your Facility Like a Gem
The care and treatment of your facility's equipment, staff, and patients rely heavily on the design and infrastructure of your building and its systems. From plumbing to electrical, our team is here to treat the health of your facility like a gem.
Book an appointment with us today to get your project underway.
Contact Our Mechanical Team Now
Provide us with a few details, and we'll be in touch as soon as possible!
"*" indicates required fields
Ready to Talk to a Commercial Services Specialist?