Commercial Services for New England Schools
Proudly offering HVAC, electrical, and plumbing services for private and public educational facilities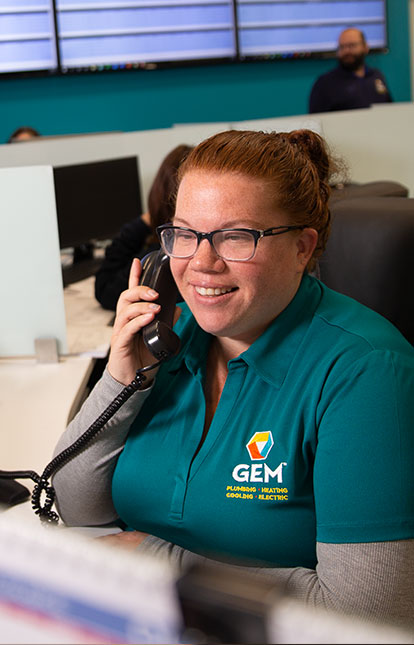 Questions? We're Here to Help!
Quality, Friendly Service in Southern New England
Maintaining Your Educational Facility
From elementary schools to university campuses, we do our homework to ensure your educational facility in New England has the best and most efficient HVAC, plumbing, and electrical systems.
Our Commercial Services for Your School
Whether you're running a private, public, or charter school, we tailor our commercial services to your educational facility's needs.
Contact us today to book any of our following services to keep your school in shape.
HVAC & Air Quality
As schools return to in-person learning, we understand the importance of maintaining safe and healthy air quality for the comfort of your faculty and students. Additionally, it's crucial to keep your heating, cooling, and ventilation systems in shape. We can install, repair, and maintain your school's HVAC systems for maximum efficiency and air quality.
Electrical
From outdoor entrances to indoor outlets, your educational facility relies on a lot of electricity to operate. Our expert electricians can help install anything from touchless electric systems to lighting automation to cut energy costs and ensure your school can run at the flip of a switch.
Plumbing
Whether it's repairing a bathroom stall or installing a cafeteria sink, our A+ plumbing services are here to provide your educational facility with the plumbing system it deserves. We'll ensure the pipes behind the walls are clog-free, and the water your faculty and students use is safe and clean.
Refrigeration
We offer installation, repair, and maintenance services for refrigeration systems like coolers, ice makers, and more to help keep any inventory cool and fresh in your educational facility.
Fire Protection
Our technicians can help install, repair, and maintain efficient and reliable fire protection systems to help keep your school fire-free and your faculty and students safe.
Treating Your School Like a Gem
From heating and cooling to drain cleaning, you can trust GEM to maintain your school's central systems without disrupting your daily operations and routines. If any of your systems need repair, you can rest easy knowing our technicians are on call 24/7 to help save them by the bell.
Is your school in need of system maintenance? Call GEM today to book an appointment or learn more about how our services can help improve your HVAC, electrical, and plumbing systems.
Contact Our Commercial Team Now
Provide us with a few details, and we'll be in touch as soon as possible!
"*" indicates required fields
Ready To Talk To A Commercial Specialist?